The KOMERA GLOBAL RUN is a movement of people around the world coming together to run in support of girls' education and empowerment!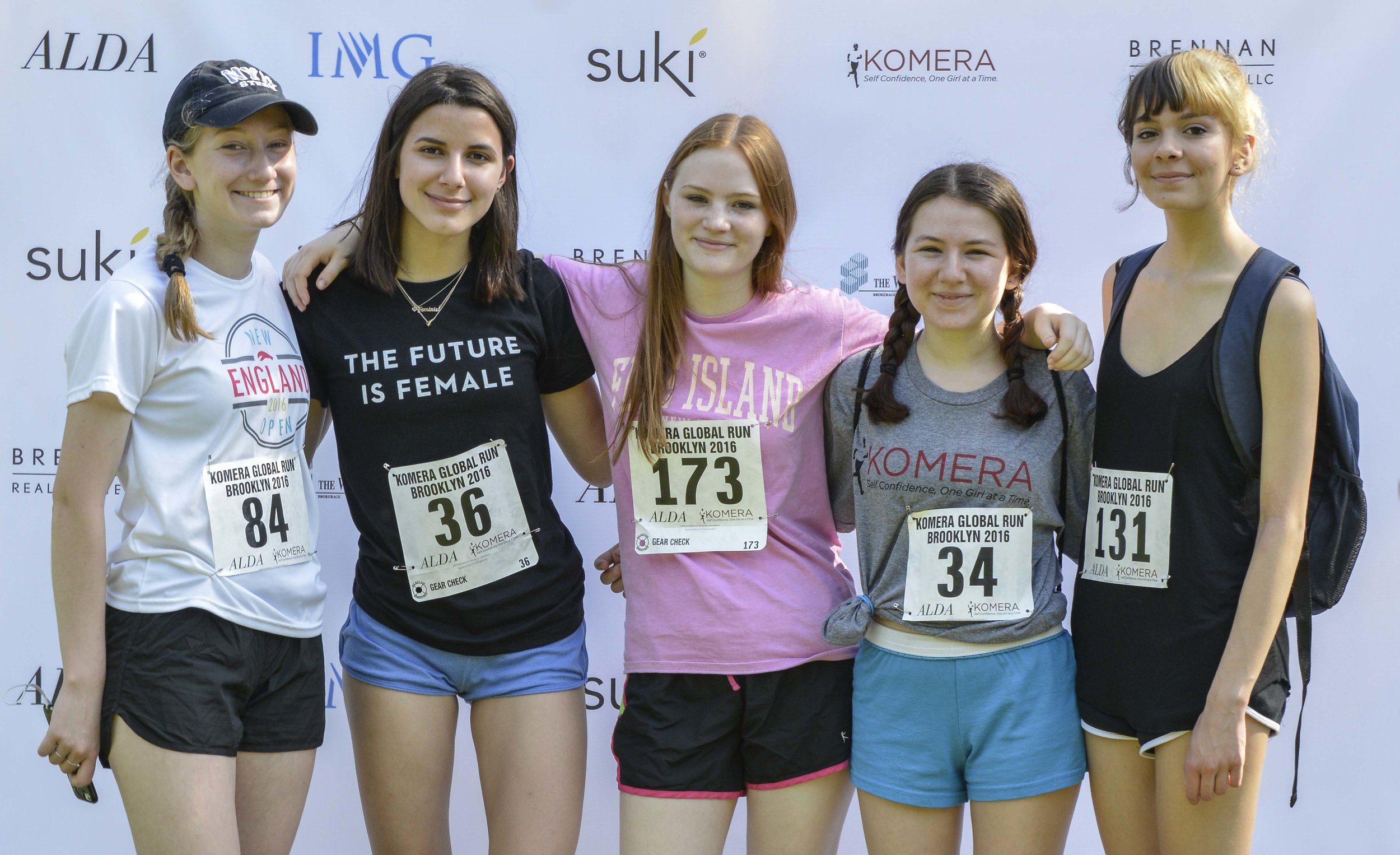 RUN for ONE
The Komera Global Run in Rwanda has 500 people participating on June 28th!
Will YOU join the movement to reach 1,000 participants globally?
YOU RUN, SHE RUNS IN RWANDA!
WAYS TO PARTICIPATE
Join the VIRTUAL RUN movement and commit to running, walking or getting active anywhere, any distance on June 28-30, when Komera scholars will be running in Rwanda! We'll mail you a Komera Race Kit including a t-shirt and race bib to wear for your virtual run! Snap a photo and share your run on Facebook, Instagram or Twitter using hashtag #KGR2019
Your $25 registration goes towards your fundraising goal to win these awesome prizes:
$50 - ACTIVIST LEVEL - Handmade Rwandan beaded key chain
$100 - ADVOCATE LEVEL - Set of 2 trivets handmade by the Komera Parent Co-op
$250 - INFLUENCER LEVEL - Kitenge tote bag handmade by the Komera Parent Co-op + a bag of Rwanda coffee
$500 - CHANGE MAKER LEVEL - Handmade Rwanda basket
Pledge to support a girl in Rwanda to run in the Komera Global Run on June 28th in Rwanda!
$25 sponsors 1 girl to run in Rwanda
LET'S FUND 500 GIRLS TO PARTICIPATE IN THE GLOBAL RUN RWANDA!
1 mile fun run, walk and kids race!
Sunday June 9, 2019 • 10:00 am
Franklin Park - Playstead Rd Boston, MA, 02119 (near White Stadium- MAP)
This year, Komera is excited to partner with Boston for All, a movement for an inclusive nation that supports immigrant rights and legal advocacy in Boston.
Proceeds from the run this year will benefit both Komera and Redes en Accion Venezuela – a local organization helping Venezuelan refugees settling in the Boston area! We hope you will join us in this community collaboration to benefit both local and global causes!
This event is completely FREE! Donations and t-shirt sales are encouraged to support Komera and Redes en Accion Venezuela!
Komera Global Run San Francisco
Saturday May 11th 2019 • 9:00 am
Thank you for running the world with us!
Presented by the Wiseman Company
Sports Basement Presidio, 610 Old Mason Street, San Francisco, CA
Komera empowers young women in Rwanda by using sport as a tool to teach her she can #RunTheWorld!